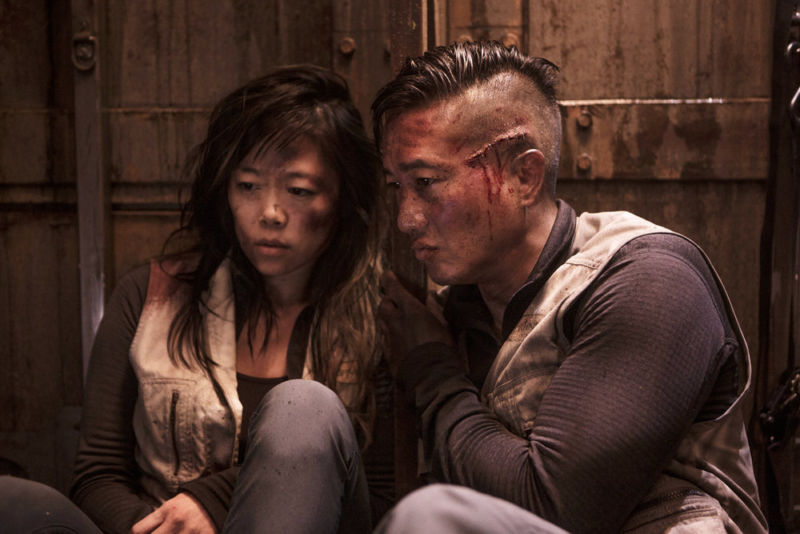 Season three of the acclaimed sci-fi drama The Expanse is well underway, but unfortunately, it will be the last season to air on Syfy. The final episode will be the season finale slated for early July, Deadline reports. The Los Angeles-based production company behind the show says it will try to shop the series to other potential broadcasters or streaming platforms around town.
The Expanse, based on a series of popular novels by a duo of authors who write under the pen name James S.A. Corey, was critically acclaimed and beloved by fans, but it was expensive to produce, it delivered poor on-air ratings, and critically, Syfy had only first-run linear rights. In other words, the network did not have the OTT (over-the-top: streaming and other digital distribution as opposed to broadcast air) rights. For a show like The Expanse, OTT viewing is key for long-term revenue. The show was only made available on cable television or by purchasing episodes or season passes on digital storefronts like iTunes and Amazon.
In many ways, The Expanse was not a good fit for Syfy. It was introduced alongside other series like The Magicians in an effort by Syfy to recapture the passionate audience it had for Battlestar Galactica some years ago. But after a rash of ambitious series canceled after only a few episodes, viewers may have looked on Syfy's commitment skeptically. The target audience of The Expanse is heavily inclined toward digital consumption. Since Syfy ties much of its streaming to cable providers, it had no chance to entice cord cutters—and the network didn't have the streaming rights anyway.